​Welcome to my digital farm!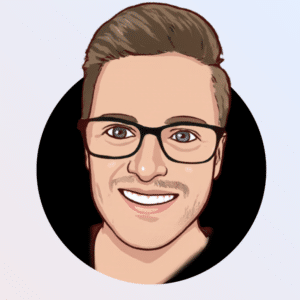 My name is Eric Burns, growing up in the Midwest USA farming is everywhere. I have family, friends, and neighbors that are all farmers.
But, you won't find me in a cornfield or livestock auction. I prefer to buy, grow, and manage digital assets and online properties.
I created this blog after being inspired by many in the community to build in public. I've decided to build my own digital farmland and share my experiences with you.
When it comes to entrepreneurship, I love the idea of growing something from scratch and "harvesting" earnings.
Up until now I've had a wide array of experiences including:
2011: Graduated from University of Nebraska Omaha with degree in Finance, Banking, and Investment Science. 
2011-2012: Worked at Contemporary Analysis as one of the first employees. Received some incredible experiences. Including being a project manager for federal contract at age 21.
2012-2015: Gained a lot of experience in the corporate world working at Gallup completing employee and customer engagement consulting work for clients such as Wells Fargo, Sobeys, Belk, Johns Hopkins University and more!
2015-2016: I thought it would be good idea to own a restaurant. I learned a lot, and sold the restaurant to pursue my next venture. 
2016-2020: Built Gazella Wifi a restaurant marketing software which sold to Bloom Intelligence in December of 2019. After the sale I stayed on for a year to help with transition and other assignments for the holding company. 
2020-2021: Worked as COO for NichePursuits.com where I met a lot of great people and learned about growing online websites from the best in the world. 
Over the years I've also built numerous other small websites and projects some successful, and some failures. As well as invested or advised numerous other startups and business ventures.  
My next adventure is dedicated to building this digital farm of online properties and digital assets for (mostly) passive income.  
Be sure to subscribe to the email list below and find me on Twitter!
Twitter: twitter.com/digitalfarmland