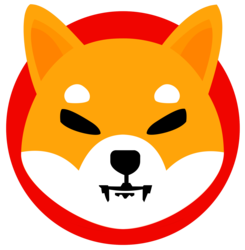 Shiba Inu (SHIB) is a meme token which began as a fun currency and has now transformed into a decentralized ecosystem. During the initial launch, 50% of the supply was allocated into Vitalik Buterin's ethereum wallet.
As a result of that, Vitalik proceeded to donate 10% of his SHIB holdings to a COVID-19 relief effort in India and the remaining 40% is burnt forever. That donation was worth about $1 billion at that time, which makes it one of the largest donation ever in the world.
What is the Shiba Inu community working on right now? The Shiba Inu team launched a decentralized exchange called Shibaswap with 2 new tokens, LEASH and BONE. LEASH is a scarce supply token that is used to offer incentives on Shibaswap. BONE is the governance token for holders to vote on proposals on Doggy DAO.
Website
https://shibatoken.com/
Contract
0x95ad61b0a150d79219dcf64e1e6cc01f0b64c4ce
Telegram
ShibaInu_Dogecoinkiller
Discord/Chat
https://discord.com/invite/CbkmbPt
BlockChain Info
https://etherscan.io/token/0x95ad61b0a150d79219dcf64e1e6cc01f0b64c4ce
https://ethplorer.io/address/0x95ad61b0a150d79219dcf64e1e6cc01f0b64c4ce
Contract
0x95ad61b0a150d79219dcf64e1e6cc01f0b64c4ce
Telegram
ShibaInu_Dogecoinkiller
BlockChain Info
Block Explorer Link
The current price of Shiba Inu is $0.00001268  a INCREASE of 1.98% from yesterday's price. 
In October 2021 the price of Shiba Inu reached an all-time high of $0.00008616. Alternatively the coin traded at an all time low of $0 in November 2020.
Shiba Inu Price Prediction
| | |
| --- | --- |
| LOW | HIGH |
| $.00000176 | $.00001445 |
| | |
| --- | --- |
| LOW | HIGH |
| $.00000182 | $.00002665 |
Current Price: $0.00001268
What is Shiba Inu Short Term Price Estimate?
The Shiba Inu price is expected to trade between .00000176 and .00001445 in the upcoming 3-6 month period.
What is the Shiba Inu Long term price estimate?
The Shiba Inu price estimate for 2025 is expected to be between .00000182 and .00002665
How are price predictions made?

The Digital Farmland team has used predictive algorithms to determine the price predictions based on a unique combination of financial technicals and social sentiment signals. These are highly speculative and you should do your own research.
--- B
Bulls Say:
Digital Farmland analysts find that the overall fundamentals of Shiba Inu are strong. The team, professional communication, and online presence are good indicators that Shiba Inu Report and Price Prediction will be around for a long time.
Bears Say:
It's difficult to see Shiba Inu in the market long term. Their market share, utility, and overall roadmap plans don't appear to be as strong as it's competitors.
IMPORTANT
None of the information you read on Digital Farmland should be taken as investment advice. Our content, writers, and journalists' opinions are solely their own. Cryptocurrency is highly volatile, full of scams, and risky.
We do our best to bring to light potential scams and gauge the risk of digital asset investments. But we too have been scammed and part of rug pulls. Even projects with great intentions and transparency fail due to third-party scammers or regulatory pressures. Even with all the scams and risks we still very much believe in the future of this new digital world. Please be careful and do your own research!